WELCOME TO OUR AMAZING TEENS WOWSHOP
18th DECEMBER 2018, GOLD COAST
NATURAL VERSES CHEMICAL SKINCARE
It is time to educate our YOUTH!
Why do TEENAGERS need the SKIN CARE WOWshop?
The morning skincare routine of a Teenager!
I used 15 products just this morning and I that was before I put on any make-up!
By the time I showered, used my body wash, shaving cream, shampoo, conditioner and face wash – I was absolutely covered in sweet smelling, germ-killing, skin-softening chemicals – four to be exact. And really that was the beginning!
I got out of the shower, wiped some toner across the face and put some cream over a sneaky zit that I could tell was itching to escape my face.
I slathered my legs with lotion, moisturised my face with (SPF 15!) and de-frizzed my curls (that's 3 products there!).  I, then wiped on my favourite deodorant, brushed my teeth, put on some Chap Stick and BAM!
Just like that I was 15 cosmetics deep into my chemical- filled day!
I repeat this every day, chemicals are absorbed into my body and organs!!
Most Teenagers Puts 515 Synthetic Chemicals On Her Body Every Day Without Knowing!  And 60 percent of what we put onto our skin is absorbed into our bodies.
Time to invite a Non Toxic skincare, body care & make – up to the Teenagers on the Gold Coast & Australia wide!
SKINCARE WOW SHOP
DATE:  TUESDAY 18th  December
PLACE :  Azzura Belle Hair & Beauty
Shop 8 The Boulevarde Emerald Lakes.
TIME: 10 am – 12
Why do teens need the Make-Up WOWshop?
Be shown the 3 step 3 minute skincare to a healthy, pimple free skin.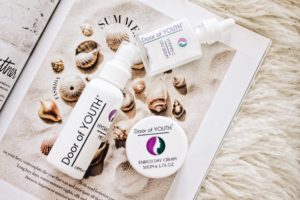 Join 6 teenagers for 2 hours of fun
Be shown how easy it is to look after the skin with natural organic skincare.
Natural Looking Make-up
Let's us show you how to apply make-up in 5 mins that looks NAS Natural Australian Safe Mineral Make-up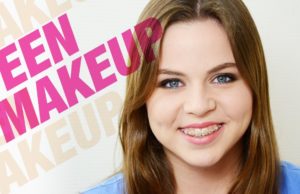 MAKE – UP  WOW SHOP
DATE:  Tuesday 18th December
PLACE : Azzura Belle Hair & Beauty
Shop 8 The Boulevarde Emerald Lakes.
TIME:  1 pm – 3 pm
ABOUT DEBBIE
World class expert in the beauty profession for 37 years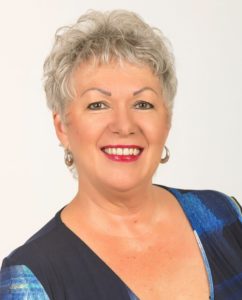 When I was a young teenager I use to make mask in my mum's kitchen. I had pimples all over my face and read that honey, wheat germ and egg white would clear up my skin. That was when my interest in natural skincare started!
Having been in the beauty profession for 37 years, my passion is for Australian woman to have a healthy youthful glowing skin with natural and organic skincare.
In 2001 I started my research into ingredients that feed the skin and give results. In 2007 Door of Youth skincare was launched and the rest is history.
Now, in 2019 there are so many toxic ingredients in our skincare and makeup products. The purpose of the WOWShops is to share with Young Women how to take care of their most precious organ with natural organic and safe products.
Come JOIN me as I share my years of experience and knowledge. Your skin will love you for it!
LIMITED TO ONLY 6 TEENS AT WOWSHOPS