Stay Youthful Seminar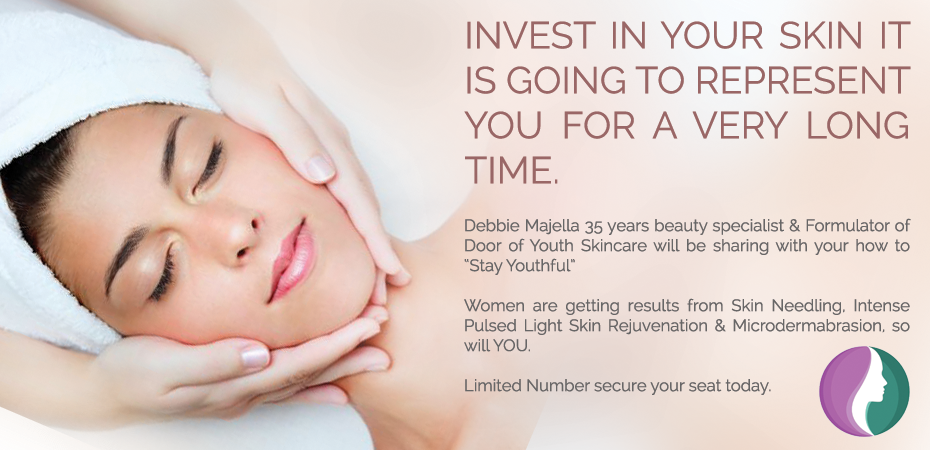 Stay Youthful Seminars - Held on the Gold Coast.
Invest in your SKIN it is going to represent you for a very long time.
Stay Youthful Seminars
---
FeelSmell Touch Door of Youth Skincare
---
Debbie Majella Nolan, Beauty Guru, Formulator of Door of Youth Skincare with 35 years in the beauty profession. Past educator, clinic owner and trainer forinternational cosmetic house. This ladies knows it all & is now sharing all her beauty tips at Stay Youthful Seminars. Learn how Door of Youth skincare MELTS away the dead skin. Which non-invasive beauty treatmentsare the best for your Skin. FREE Skin Renewal Serum to all attending value $39.00 Tickets VIP 2 tickets for $69 or $49 single at Varsity Lakes.
Limited to 20 people to seminar, get your ticket today.